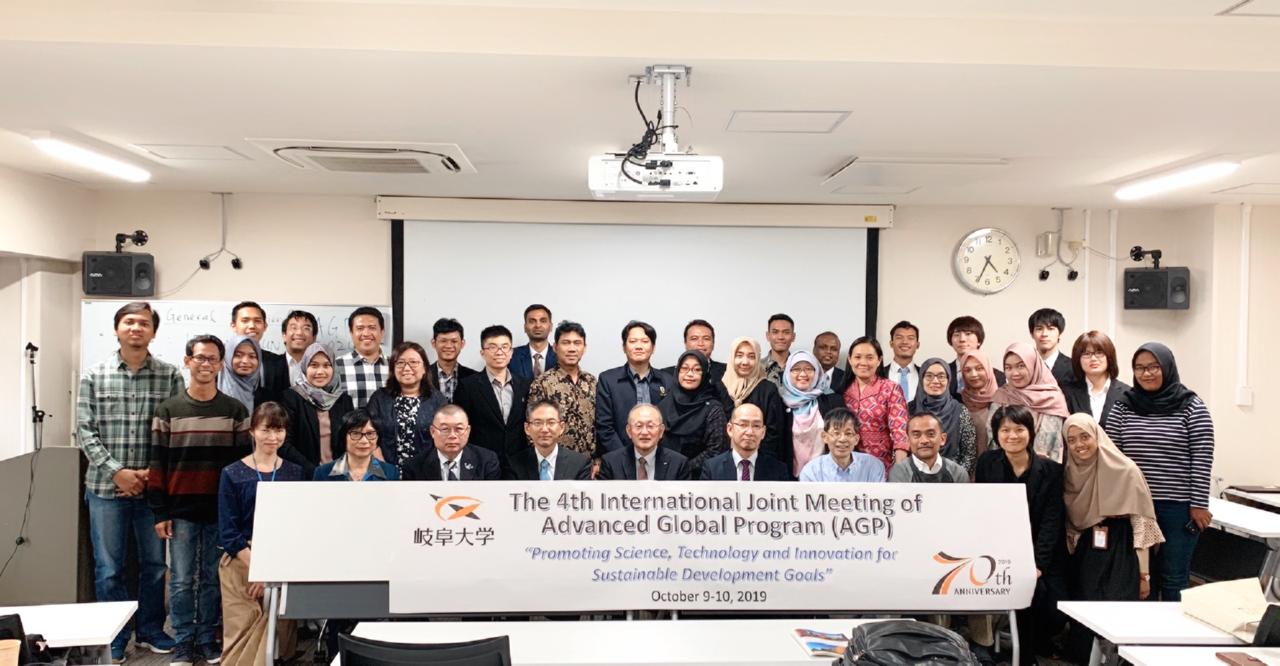 In the context of the application of cooperation with Gifu University Japan, Bung Hatta University participated in the activities of The 4th International Joint Meeting of Advanced Global Programs in Conjunction with Gifu University 70th Anniversary in Gifu Japan (9-10/10/19).

At this event, Prof. Dr. Reni Desmiarti as the representation of Bung Hatta University, presented a research paper entitle "Removal of COD and Biogas Production from the Palm Oil Mill Effluent (POME) by the Dielectric Barrier Discharge System". The research is a collaboration research among Bung Hatta University, Andalas University, and Gifu University. Dielectric Barrier Discharge (DBD) system is an electrical discharge between two electrodes separated by dielectric barrier insulation. DHF system has two advantages, which can reduce pollutant compounds in palm oil liquid waste while at the same time can produce biogas (methane, hydrogen and carbon dioxide). Biogas is a renewable energy source in the future.

There are seven countries (America, China, Japan, Vietnam, Malaysia, India and Japan) attended this symposium. While from Indonesia, three universities attended this event, Bung Hatta University, Indonesian Islamic University, and Andalas University. The following names are the alumni of Bung Hatta University who presented a paper at this event: Maulana Yusup Rosadi, PhD candidate, presented his research entitle, "Characteristics of Dissolved Organic Matter Released from Drinking Water Treatment Sludge". Sri Angreini, presented her paper with the title "Removal of Natural Organic Matter from Sludge Filtrate in Drinking Water Treatment Sludge using Powdered Activated Carbon Adsorption". Maysaroh Sutra, Master degree program, presented her research about "Characteristics of Disinfectant Decay of Source Waters in Drinking Water Treatment Plant". This research is supervised by Dr. Toshiro Yamada.

In addition, Prof. Dr. Reni Desmiarti mentioned that she is very proud with the alumni of Bung Hatta University who were continuing their studies at Gifu University both in Master and Doctoral programs. The alumni show their excellent performance not only in academic knowledge but also in their attitudes. These alumni not only can compete and with other students from Indonesia's state universities but also with overseas students who study at Gifu University.